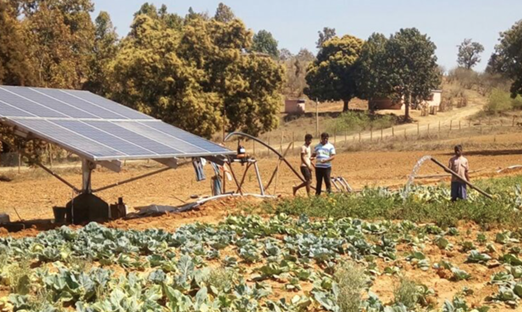 Naviya Technologies is an EPC players in the Indian PV solar industry. We provide complete end-to-end solutions including complete Engineering, Procurement and Construction (EPC) services for our customers seeking to installed Solar PV Pumping Systems in India and beyond. Our project management teams ensure we complete theproject in the fastest possible time-period without compromising on quality.
Our Solar PV Pumping Offerings are:
Solar Pump for Agriculture
Lift Irrigation System
Drinking Water Supply System
Industrial Water Pumping Application
Residential & Commercial facility Water Pumping System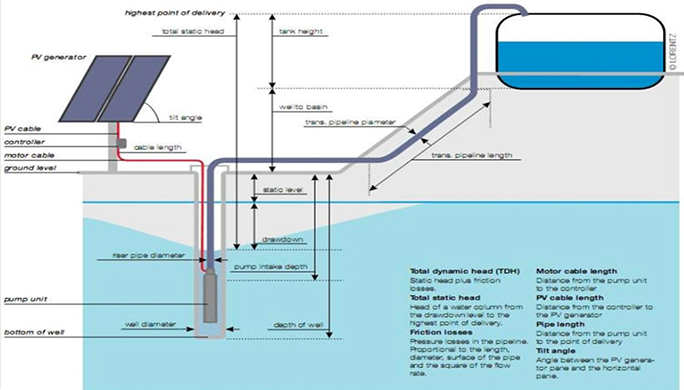 With the present day available state of art technology, one can remotely monitor the daily energy generation by the plant by sitting across any corner of the world. Remote Monitoring and Data Logging are some features that Naviya Technologies plants come with. In addition to this, our team monitors your plant at regular interval to see that the plant is functioning optimally.


SOLAR PV PUMPING SYSTEM
• EPC Experience of more than 300 Solar Pumps
• Installed Remote Areas, Deep Forest, High Altitudes
• Range: 0.5Hp—50Hp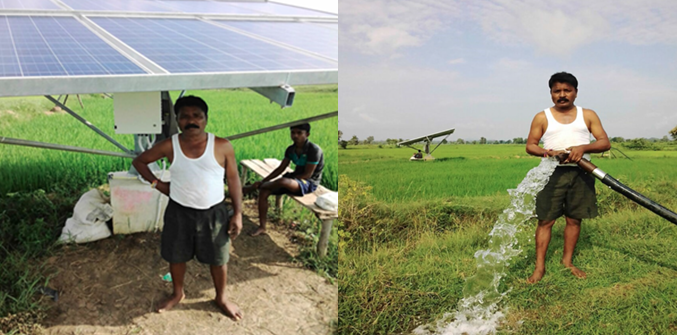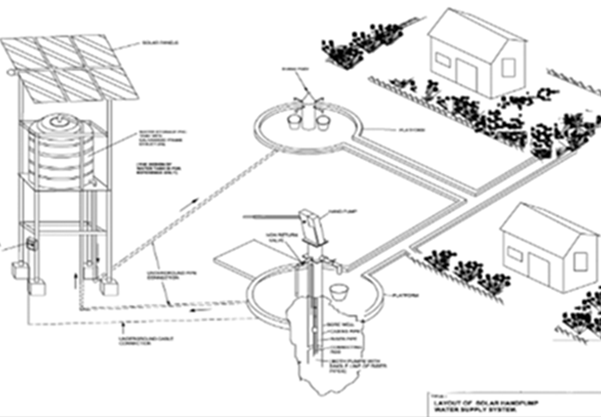 SOLAR PV DRINKING WATER PUMPING SYSTEMS
Integrated Action Plan (IAP) districts are characterized by small remote habitation with no power supply or irregular supply. In these habitations bore well / tube wells are the life line for supply of drinking water. This basic need becomes a difficulty when water level depletes in bore wells/ tube wells. Solar PV water pump is viable option with deep well and submersible pump. Water supply remains uninterrupted so long there is sun or even during cloudy day when diffused sun rays are available. To address the issue, The Government of India (GoI), had introduce National Rural Drinking Water Programme (NRDWP) Naviya Technologies provide complete solution including Detailed investigation,Surveying, Planning, Designs, Drawings including yield test, supply and installation of Manual tracker gate, Solar base pump and its accessories, Rising main, Distribution, HDPE tank, Steel staging, Rain water harvesting structure/arrangement, Name & IEC board (on turnkey basis)

SOLAR PV PUMPING SYSTEM
• EPC Experience of more than 100 Solar Drinking Water System Pumps
• Installed in Remote Areas, Deep Forest & High Altitudes
• Range: 0.5Hp—3Hp